Been a while since I took an e-test, but this one looked interesting (h/t Plutonick)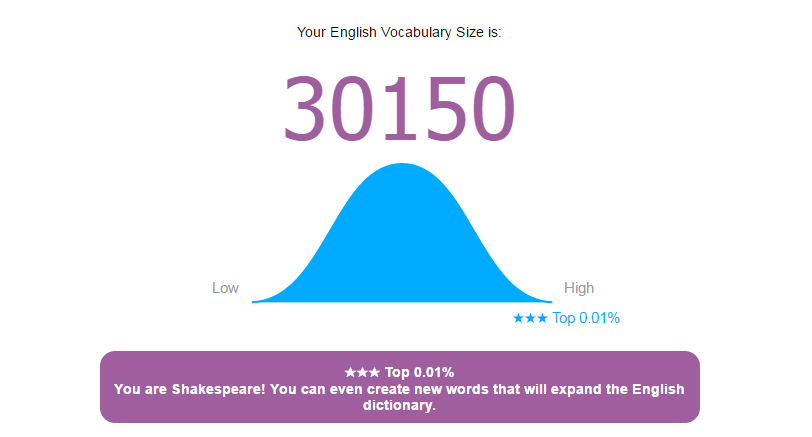 I'm a bit surprised myself. I was always good in vocabulary and I knew I was good in English, but this was unexpected. Maybe I just got the easy questions?
read on
As you may have heard by now, Doomtown:Reloaded is being discontinued. As part of the design team for the past 3 years, it's been a rough but wonderful ride and I'm really proud of what we've achieved in terms of balance and gameplay.
Unfortunately the writing was on the wall at this point as event attendance had slumped, and online activity was barely existent. Even with some of the best tools available for a card game, in the form of DoomtownDB and OCTGN for online gameplay – things that are not given for most card games – it seemed like we were struggling to retain people's interest. Of course I'm speaking only as an observer since I don't really have an
read on
Posted at 7am on 22/06/16 |
Comments Off

on Out of ammo
| Filed Under:
Games